About Me
I once was given a paint-by-number as a small child, and my older brother told me I had to paint the right number in the right place. I said I'd rather paint it my own way and have been doing that ever since.
I've tried many mediums (including clay) and have always returned to oil as my favorite. I love that the colors don't dry darker or lighter and that the texture I create is the texture that remains. I like that I can pile it on nice and thick and juicy, using the direction of the brushstroke to define form. I love that it stays workable for a long time and that the colors can be smushed into each other and piled on top of each other and that it's like playing with cake icing.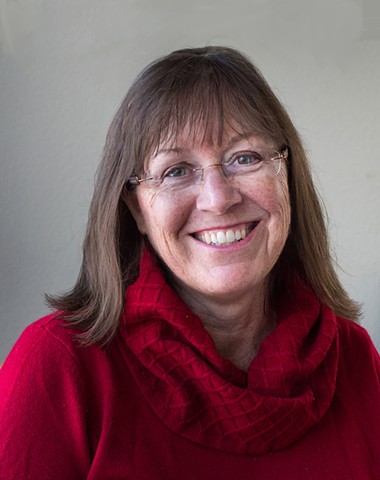 I've lived in Boulder my whole adult life, and although I love to travel I am always glad to come back home.
My husband Bill and I live on three acres at the base of Lefthand Canyon. We have a grown and recently married daughter, a chocolate Lab named Lily and a thriving vegetable garden.
After the harvest is done in the fall, we love to take off in our 1959 Shasta travel trailer named Lucille. We've been to both coasts multiple times in the last four years, and places in between. It's a great way to travel and paint the country.


Life is good!